Who We Are
Our firm is dedicated to the practice of estate planning and elder law. We're committed to offering the highest quality legal service. Our attorneys and staff treat our clients with dignity and compassion, providing informative, comprehensive, and understandable counsel. We are responsive to our clients' needs, balancing thoroughness with timeliness. Our attorneys provide zealous representation, always subscribing to the highest of ethical standards.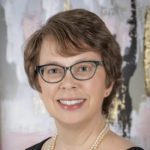 Nancy Catalini Chew
Nancy Catalini Chew is a graduate of Boston College Law School and was admitted to practice in Massachusetts in 1996.  She earned her Bachelor of Arts degree in Geography, summa cum laude, from the University of New Hampshire, and she is a member of Phi Beta Kappa.
Nancy specializes exclusively in estate planning and elder law, and she has been in private practice since 1999.  As an estate planner, Nancy provides particular expertise to clients with minor or disabled children, with taxable estates, and with ownership interests in business entities.  In the field of elder law, Nancy possesses a current and accurate knowledge of a complex area subject to an ever-changing regulatory climate.  She is a member of the National Academy of Elder Law Attorneys – including its Massachusetts Chapter—as well as the Massachusetts Bar Association and the North Middlesex Bar Association. She is also an accredited attorney with the Veterans Administration.
Nancy is frequently asked to speak at local Councils on Aging, Chambers of Commerce events, facilities for the elderly, and she has been featured on various local access cable television programs, all in an effort to educate the public with accurate information.
Nancy has served on the Board of Trustees for an area hospital and is also a member of its Ethics Committee.  She has acted as a board member for various charitable entities and currently acts as Town Moderator in her home town of Ashby, where she currently resides with her husband and their children.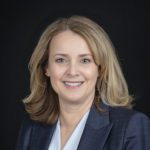 Deborah McHale Bushnell
Deborah McHale Bushnell graduated from Suffolk University Law School, cum laude, and was admitted to practice in Massachusetts in 1993. She earned her Bachelor of Science degree in Business Administration, with a concentration in Finance from the University of Massachusetts, Lowell.
Deborah specializes in estate administration, residential real estate transactions, and probate matters. She is very committed to helping our clients through these significant and stressful life events and emphasizes a practical and personal approach in helping clients address their needs. She makes sure they understand the process so that they feel comfortable and confident that their interests are thoroughly protected through the process.
Deborah lives in Groton with her husband and three children. She enjoys golfing, hiking, and spending time with her family. She has been a leader for the annual Fitness for a Cure event which raises money for St. Jude Children's Research Hospital for the last 15 years and has traveled to the hospital in Memphis, Tennessee with her family to volunteer.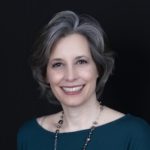 Gina Cronin
Gina Cronin is a paralegal with 30 years of experience in client services, communications, and account management.
Gina has been working at the Law Offices of Nancy Catalini Chew since 2012 in the probate, estate planning, and long-term care practice areas, specializing in MassHealth/Medicaid planning and enrollment.  She assists our clients who are in the process of transitioning their loved ones to long-term care services, focusing on simplifying the complex application process and helping them navigate the MassHealth system.
In addition to her paralegal work, Gina is a trained mediator. She completed forty hours of mediation training in accordance with M.G.L. ch.233 § 23C with MWI in Boston, MA in 2018 and is a member of the MWI Court Mediation Panel.  In 2019, Gina added mediation of difficult family decisions and transitions to the Law Offices of Nancy Catalini Chew's extensive offerings.
After graduating from the University of Massachusetts with a B.A. in Communications Theory, Gina started her career in marketing and sales for Tiffany & CO.'s Corporate Sales Division.  She then worked for Imagitas, a company specializing in the public sector and private sector partnerships, in marketing and client relations before becoming the Director of Internal Communications.  In 2011 she received her Paralegal certificate from Suffolk University's Applied Legal Studies program where she earned the Award for Excellence in Research and Writing.
After leaving the corporate world to stay home with her children, she volunteered for the Department of Children and Families in their Foster Care Review Program.  It was during these reviews, while working with social workers and lawyers, that she became interested in family and elder care law and becoming a paralegal.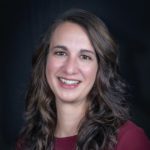 Angela Donahue
Angela Donahue is a Senior Paralegal with over 20 years of experience in the practice areas of Environmental, Real Estate, Intellectual Property, Securities, and Elder Law. After graduating from Clark University with a B.A. in Geography and Environmental Science Angela continued her Post-Bachelorette studies in Environmental Science and Engineering at the University of Florida and Northeastern University part-time while working full-time for various Boston law firms. While at these firms Angela managed large scale litigation and arbitration for Fortune 10 clients focusing in areas of Securities, Environmental and Intellectual Property Law.
Angela joined the Law Offices of Nancy Catalini Chew in 2013. While she assists clients in all practice areas, Angela is highly skilled in the real estate and probate practice areas. She oversees and facilitates all requisite Probate Court processes including those needed to clear title to real estate, private and third-party real estate contract negotiations, the resolution of title issues, the preparation of private financing documentation, settlement negotiations with government agencies such as MassHealth and Medicaid and private sector institutions, and the preparation of Estate tax returns. Additionally, Angela works closely with engineering firms, contractors, and local, state, and federal agencies to bring resolution to challenges clients have with Title 5, Chapter 61/61A, Land Court, and abandoned/condemned property ordinances
Angela resides in Groton with her husband and three children and enjoys riding groomers and beach breaks depending on the season. She has been actively volunteering in her community and school district over the years as a founder of APEX (Advocates for Promoting Education Excellence) and as a former elected member of the Groton-Dunstable Regional School Committee. She is also an avid supporter of Loaves and Fishes Food Pantry, Habitat for Humanity, Nashua River Watershed Association and Bridges Sexual and Domestic Violence Support Center, Mass Audubon, and Cape Cod National Seashore.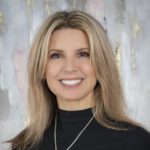 Lisa Mancini
Lisa Mancini started her career working for a software company planning corporate events and incentive trips for their sales force nationwide.  After leaving that job to stay home with her two children, she worked part-time with ACE Ticket planning Super Bowl events for VIPS. She decided she wanted to make a career change and with years of customer service, being able to meet stressful deadlines, and multi-tasking, she thought the legal profession would be a good fit.
Lisa started working for a family law attorney and quickly became very interested in the field. With a few years' experience under her belt, she started working for The Law Offices of Nancy Catalini Chew and has been here for over 5 years. She is now a Paralegal and her primary focus is Probate.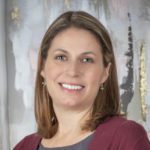 Jennifer Buckingham
Jennifer Buckingham joined the Law Offices of Nancy Catalini Chew in September of 2018 as the Office Manager, Paralegal and assistant to Attorney Chew. She works closely with Attorney Chew in the practice area of Estate Planning and enjoys working with clients as they navigate the process.
Jennifer spent the previous 25 years in the field of Early Education with her last ten years as a Program Director of an Early Childhood Center. In this role, she had the opportunity to work collaboratively with others, lead a team of dedicated early childhood professionals, while also managing a successful business. Just as each child and family are unique with diverse needs, our clients are equally unique and Jennifer strives to provide individualized attention to the clients she works with.
Jennifer earned her Bachelor's Degree in Psychology from Wellesley College, Summa Cum Laude, as a Davis Scholar, in 2013. She also holds an Associate's Degree in Paralegal Studies.
Jennifer resides in Leominster, Massachusetts and in her free time enjoys spending time outside, reading, watching movies, and most importantly, spending time with her family.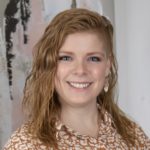 Erin Hodge
Erin Hodge graduated Summa Cum Lade from Fitchburg State University in 2014 with a Bachelor's degree in Human Services with a minor in Psychology. Upon graduating, Erin spent many years working for a non-profit human services agency with youth and families in the central Massachusetts area in multiple different roles, including as a Therapeutic Mentor, an Outreach Worker, and most recently, a Foster Care Case Manager.
As a Foster Care Case Manager, Erin worked as part of many different teams where effective communication skills, multitasking, and maintaining proper organization skills were key in order to best serve the youth and families she worked with. Throughout her time working in Human Services, Erin learned to build and strengthen relationships with clients, sister agencies, and other providers.
As the new Legal Secretary at the Law Offices of Nancy Catalini Chew, Erin will take her previous experiences and use her professional skills to best serve our clients, while giving them the most positive experience possible.
Erin was born and raised in Leominster, MA, and currently resides in Lunenburg. Outside of work, she enjoys spending time with her friends and family, hiking, kayaking, reading, and traveling. Erin has continued to remain involved at LUK, Inc. and currently sits on their advisory board for their mentoring program. "